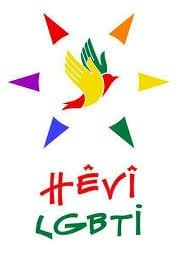 BASINA ve KAMUOYUNA
HER ZAMAN SÖYLÜYORUZ, TEKRAR EDİYORUZ:
MÜLTECİLER EVİNİZE HOŞ GELDİNİZ
2011 yılında Suriye'de başlayan çatışmalarla milyonlarca insan yerlerinden edilmiştir. Yerinden edilen Suriyeliler Türkiye başta olmak üzere birçok komşu ülkeye sığınmak zorunda bırakılmıştır. Geçici Koruma kapsamına alınan Suriyeli mülteciler, kayıt altına alındıkları şehirlerdeki işsizlik, güvenlik problemi, barınma vb. imkansızlıklardan dolayı yeni bir göç rotası olan İstanbul'a gelmek zorunda bırakılmışlardır.
Bu dönemde bir tür seçim vaadi olarak Suriyelileri geri gönderme söylemi yer yer plajlar gibi halka açık alanlara Suriyelilerin alınmasını engellemek gibi açıktan ırkçı pratiklerin ortaya çıkmasına sebep olmuştur.
Son günlerde İstanbul Valiliği'nin aldığı karar doğrultusunda kayıtsız ve Suriyeli sığınmacıların çeşitli sebeplerle, toplu olarak hukuksuz bir şekilde apar topar sınır dışı edildiği iddia edilmektedir.
Bu tür haberlerin medyada görünü olmasıyla birlikte İstanbul Valiliği'nin konuyla ilgili açıklamasından kısa bir süre sonra, Dışişleri Bakanı Mevlüt Çavuşoğlu "Geri kabul anlaşması ve vize serbestisi aynı anda yürürlüğe girecek, geri kabul anlaşmasını askıya aldık" ifadelerini kullandı. Yapılan açıklamalarla mültecilerin AB ile yeni bir pazarlık aracı olarak kullanılmak istendiği anlaşılmaktadır.
İstanbul'da kayıtlı olmayan Suriyeli mültecileri hedef alan, uluslararası yasalara aykırı uygulamalar ile geçici koruma statüsünün Suriyelilere verdiği en temel hak olan "sınır dışı edilmeme" hakkı ihlal edilmektedir.
İddia edilen geri göndermeler ile tüm mülteci grupları açıkça tehdit edilmekte ve gelecekleri daha da güvensizleştirilmektedir.
Bizler çoklu ayrımcılığa, ırkçılığa, yabancı düşmanlığına, LGBTİ+ fobiye maruz kalan tüm mültecilerin yanında olmaya devam edeceğiz. HEVİ LGBTİ+ Derneği olarak toplumun tüm kesimlerini, özellikle sivil toplum örgütlerini ve kamu kuruluşlarını mülteci düşmanlığına karşı ortak bir ses çıkarmaya, davet ediyoruz.
Her zaman söylüyoruz, tekrar ediyoruz: Mülteciler evinize hoş geldiniz.
HEVİ LGBTİ+ Derneği
—————————————————
إلى الصحافة والرأي العام
نقول دائما، ونكرر:
أيها اللاجئون مرحبا بكم في بيتكم
بسبب الصراع الى بدأ في سوريا منذ عام ٢٠١١ تشرد ملايين الناس. وأجبر السوريون المشردون على اللجوء إلى عدة بلدان مجاورة، ولا سيما تركيا. يعاني السوريين المشمولين بالحماية المؤقتة مشاكل في المدن المسجلون فيها مثل البطالة، المشاكل الأمنية، والسكن، الخ..
وبسبب تلك المستحيلات، أجبروا على القدوم إلى اسطنبول، طريق هجرة جديد. وخلال هذه الفترة، أدى خطاب إعادة السوريين كنوع من الوعود الانتخابية إلى ظهور ممارسات عنصرية صريحة، مثل منع دخول السوريين إلى مناطق عامة، مثل الشواطئ.
وفقًا لقرار حاكم (والى) إسطنبول في الأيام الأخيرة، نري أن طالبي اللجوء السوريين الغير مسجلين تم ترحيلهم بطريقة جماعية بشكل غير قانوني لأسباب مختلفة.
بعد فترة وجيزة من إعلان مكتب حاكم إسطنبول حول هذا الموضوع مع ظهور مثل هذه الأخبار في وسائل الإعلام، قال وزير الخارجية ميولوت تشافو اوغلو "إن اتفاقية إعادة القبول وتحرير التأشيرات سيدخلان حيز التنفيذ في نفس الوقت وقد قمنا بتعليق اتفاقية إعادة القبول". من المفهوم أنهم يريدون أن يستخدموا اللاجئين كأداة مساومة جديدة مع الاتحاد الأوروبي.
يعد استهداف اللاجئين السوريين غير المسجلين في إسطنبول انتهاكًا للقانون الدولي والحق في عدم "الترحيل"، وهو أهم الحقوق الممنوحة للاجئين السوريين تحت وضع الحماية المؤقتة.
مع عمليات الإعادة إلى الوطن المزعومة، تتعرض جميع مجموعات اللاجئين للتهديد بشكل واضح، كما أن مستقبلهم يزداد سوءًا.
سنظل إلى جانب جميع اللاجئين الذين يتعرضون للتمييز المتعدد، والعنصرية، وكراهية الأجانب، ورهاب المثليين.
بصفتنا جمعية هيڤي لحقوق المثليين الجنسيين ندعو جميع شرائح المجتمع، وخاصة المنظمات غير الحكومية والمنظمات العامة، إلى إبداء صوت مشترك ضد عداء اللاجئين.
نقول دائمًا، ونكرر: أيها اللاجئون مرحبا بكم في بيتكم.
.
—————————————-
JI ÇAPEMENÎ Û RAYA GIŞTÎ RA
EM HER TIM DIBÊJIN, DUBARE DIKIN:
GELÎ PENABERAN HÛN BI XÊR HATIN MALA XWE.
Di sala 2011an da bi destpêka şer a li Sûrîyê bi mîlyonan însan ji cih û warê xwe hatin derxistin. Sûrîyeyî yên ku cih û warê xwe hatine derxistin bi zorê mecbûr mane ku di serî da Tirkîye û di welatên derdora xwe da bi cih bibin. Penaberên sûrîyê yên di bin vegira parastina demkî, ji ber bêkarîya bajarên ku lê hatine qeydkirin,pirsgirika ewlehîyê, hewînîyê, bêderfetîyê bi zorê mecbûr mane ku berê xwe bidin Stanbolê.
Di vê serdemê da wekî cûreyeke soza hilbijartinê gotina vegera sûrîyîyan, cih bi cih bûye sedema pratîkên nijadperestîyê ku sûrîyeyî cihên gelemperî mîna plajan bên derxistin ango çûyîna wan a plajan bê asêkirin.
Di demên dawî da tê angaştkirin ku bi biryara Walîtîya Stanbolê penaberên sûrîyeyî yên bêqeyd bi hin sedeman, bî awayekî tevayî ,bi lezûbez û bêhiqûk tên dersînorkirin.
Piştî van nûçeyên ku di medyayê da derketin holê bi pê ra bi vê mijarê ra têkîldar di demekê kin da daxûyanîya Walîtîya Stanbolê, Wezîrên Karûbarên Derve Mevlut Çavûşoglu vegot ku: "Me peymana qebûlê ya vegerînê û serbestîya vîzeyê ya di heman demê da bikevin merîyetê rawestandin" Bi daxuyanîyê ku hatine kirin tê famkirin, tê xwestin ku penaber bi Yekîtîya Ewropayê ra wekî amûrên bazarîyê bên bikaranîn.
Sepandinên li dijî zagonên navneteweyî û statûya parastina demkî ya penaberên sûrîyeyî hedef girtine, mafê bingehîn ê mafê "nedersînorkirin"ê ku dane sûrîyîyan tê binpêkirin.
Bi angaşta vegerandinê hemû penaber bî awayekî zelal tên tehdîtkirin û pêşeroja wan hinek din jî tê bêewlekirin.
Em ê li ber sekinandina xwe ya yên ku dûçarîya cûdakarîya pirhejmarîyê, nijadperestîyê, neyarîtîya bîyanîyan, fobîya LGBTÎ+yan mane bidomînin. Em wekî Komeleya Hêvî LGBTÎ+, ji bo derketina dengekî hevpar a li dijî neyarîtîya penaberan bang li hemû civakê, bi taybetî rêxistinên civakê yên sîvîl û sazîyên giştî dikin.
em her tim dibêjin, dubare dikin:
gelî penaberan hûn bi xêr hatin mala xwe.
—————————————————-
TO THE PRESS and The PUBLIC OPINION
WE ALWAYS SAY, WE REPEAT:
REFUGEES WELCOME TO YOUR HOME
Millions of people have been displaced by the conflicts(clashes) that began in Syria in 2011. Displaced Syrians have been forced to take refuge in several neighboring countries, notably Turkey. The Syrian refugees who are covered by the Temporary Protection are entitled to unemployment, security problems, housing etc. in the cities where they are registered. because of the impossibilities, they were forced to come to Istanbul, a new migration route. During this period, the rhetoric of sending Syrians back as a kind of election promise led to the emergence of overtly racist practices, such as preventing Syrians from being taken to public areas, such as beaches. It is alleged that Syrian asylum seekers have been deported for various reasons, collectively unlawfully, according to the decision of the Istanbul's mayor (governor) in recent days. "The Readmission Agreement and visa liberalization will take effect at the same time and we have suspended the Readmission Agreement," Foreign Minister Mevlut Cavusoglu said shortly after the Istanbul Governor's office announced the subject, with such news appearing in the media. It is understood that the refugees have been asked to be used as a new bargaining tool with the EU. Targeting Syrian refugees who are not registered in Istanbul is a violation of international law and the right not to be "deported," the most basic right granted to Syrians refugees by temporary protection status.
With the alleged repatriations, all refugee groups are clearly threatened and their futures are further distrusted. We will continue to be on the side of all refugees who are exposed multiple discrimination, racism, xenophobia, LGBTI+ phobia. As HEVI LGBTI+ Association, we invite all segments of society, especially non-governmental organizations and public organizations, to make a common voice against refugee hostility(anti-refugees).
We always say, we repeat: Refugees Welcome to Your Home.